Advanced Dental Services & Technology – Des Plaines, IL
We Believe Innovative Dentistry Technology is a Worthwhile Investment
No matter the reason for your visit, you'll have the chance to experience some of the most updated and advanced solutions found in dental offices today. Incorporating state-of-the-art, advanced dental services and technology into our Des Plaines, IL dental office is a worthwhile investment, as it improves the dentistry patient experience and ensures clearer diagnoses and more accurate results. Not to mention, certain devices can reduce recovery times. If you're interested in learning more about the dental technologies you can expect to see during your next visit, read our descriptions below.
Committed to State-of-the-Art & Comfortable Dental Experiences
Laser Dentistry For More Comfortable Surgery
In-Depth Imaging That Allows For Accurate Treatment Planning
Real-Time Viewing For Improved Patient Education
Intraoral Cameras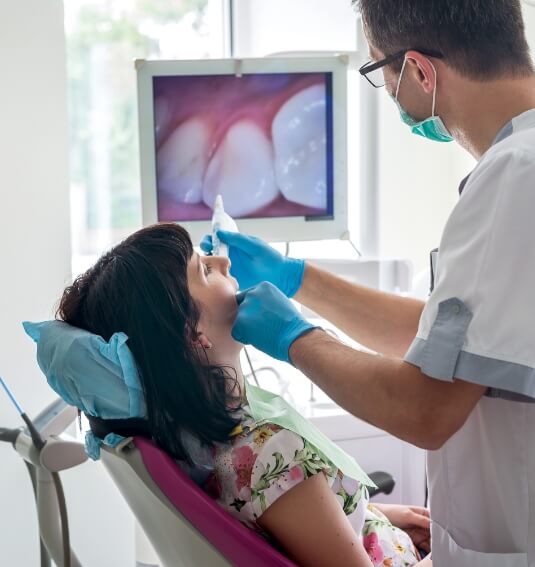 While handheld mirrors are effective for seeing various areas of the mouth, it is only helpful for the dentist, not the patient. Nowadays, to make the explanation of treatment easier, we use Mouthwatch intraoral cameras. These camera-tipped, handheld devices scan the mouth and project the images onto a nearby screen, allowing you to view exactly what the dentist sees in real-time. There are no more guessing games or confusion but instead, you can easily see and more clearly understand the reason for treatment and better oral health.
All-Digital X-Rays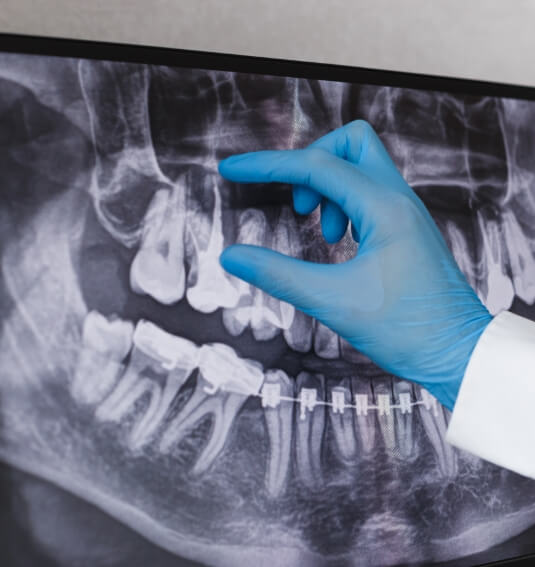 Traditional radiographs are often still found in many dental offices throughout the country; however, they are not viewed as the safest or most efficient. With the advancement of dental diagnostics, XDR all-digital X-rays are now available. Emitting much less radiation, these radiographs don't require a darkroom for development but instead, the higher resolution images are uploaded for immediate viewing and more precise treatment planning.
3D Cone Beam Imaging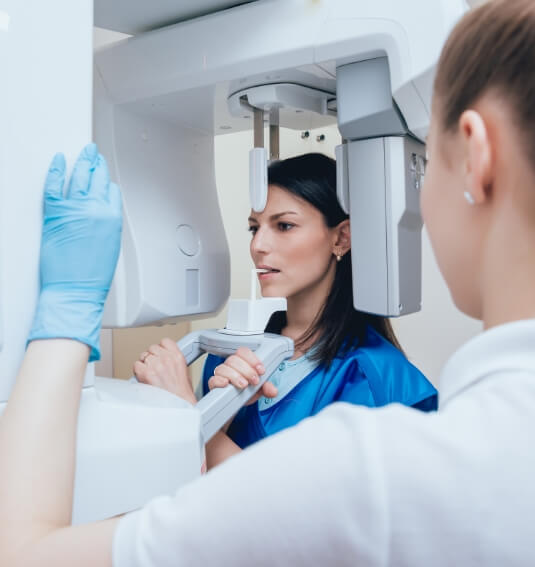 The 360-degree arm that makes up our VaTech A9 3D Cone Beam Imaging system rotates around your head to capture hundreds of photos of your teeth, gums, bones, nerves, tissues, and other crucial facial and oral structures. Compiling the images to create a 3D model, our team of experts can readily plan for dental implant placement, root canal therapy, and other extensive procedures more thoroughly and accurately. As a result, this device can help to reduce potential complications and recovery times.
Digital Impression System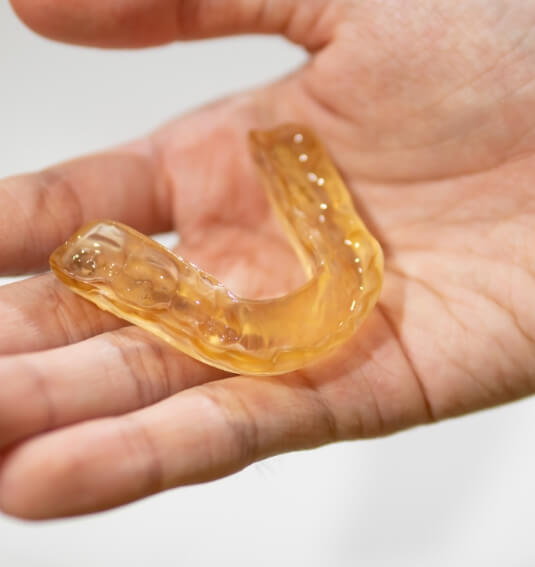 If you disliked the taste of dental putty when having impressions taken of your bite, you need not worry anymore. Now that we use the Medit i700 digital impression system, you can sit back and relax while our handheld wand scans your mouth to produce a three-dimensional model. On a nearby screen, our dentists can make any necessary adjustments before sending off the model to a local laboratory for the fabrication of your customized restoration.
Soft Tissue Laser Dentistry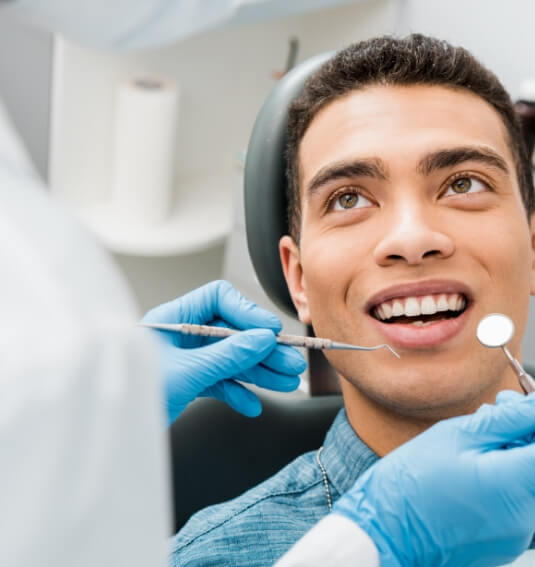 Traditional scalpels and sutures are a thing of the past in our dental office thanks to our soft tissue laser. Designed to remove excess and diseased gum tissue from your mouth, it cauterizes while it cuts, minimizing bleeding and swelling while also sterilizing the area to minimize the risk of infection. With our soft tissue laser, you can enjoy reduced recovery times as well as a more comfortable approach in our Des Plaines dental office.