Replacing Missing Teeth – Des Plaines, IL
Bringing Back Your Full Smile
No matter what caused you to lose a tooth, you don't want to leave your smile incomplete for very long. Not only can it hurt your confidence, but it can prevent you from chewing your food correctly, and it can lead to many long-term oral health issues. At Brite Smiles, Dr. Patel and Dr. Sani can offer multiple ways to replace your missing teeth, so you aren't forced to live with the gap any longer than you need to. Call us today to schedule a consultation to discuss options for replacing missing teeth in our Des Plaines, IL dental office if you expect to need a new tooth soon.
Why Choose Brite Smiles for Replacing Missing Teeth?
Dental Implants Placed In-House
The Latest Modern Technology
Flexible Hours, Minimal Wait Times
Dental Bridges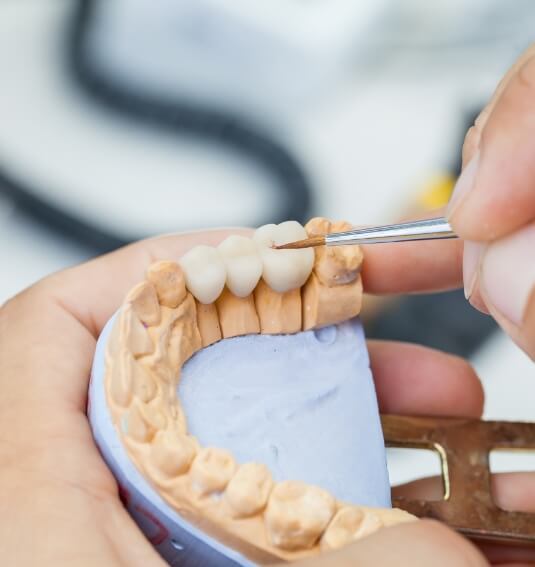 A dental bridge can help fill in gaps caused by missing teeth. By anchoring one or more replacement teeth between crowns attached to natural teeth, a bridge makes it easy for you to eat and drink like normal while also helping to maintain the shape of your face.
Thanks to advancements in technology and materials, bridges have never been stronger or looked better, so if you have been waiting to get your smile taken care of, now is the time!
Dentures & Partials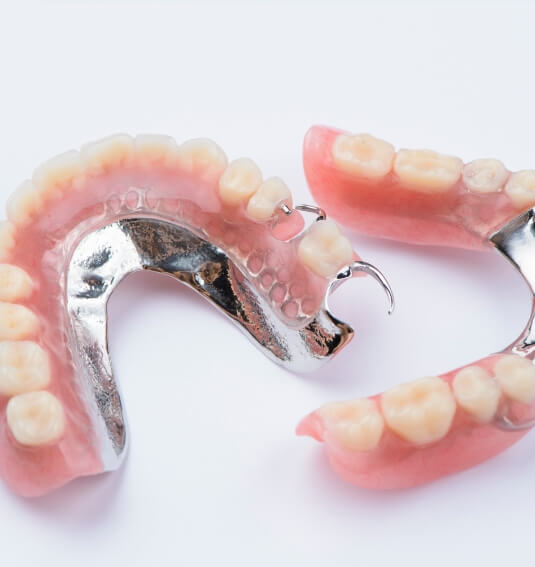 Dentures let us replace multiple teeth at once with an affordable, lifelike restoration. A full denture is made to replace an entire row of teeth; it sits on your gums and is held in place with natural suction. Meanwhile, a partial denture that fills in specific gaps in your grin relies on a metal clasp to hold it in place. Both types of dentures are designed to be removable for basic maintenance; don't forget to take them out at night to give the dental structures supporting them a break.
Dental Implants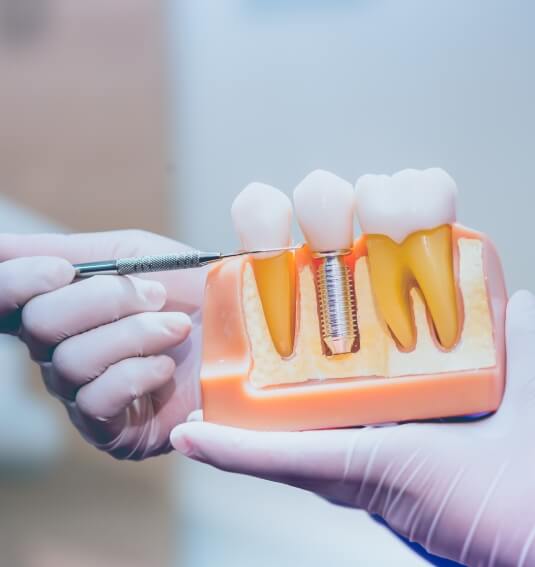 Dental implants are often thought of as the modern gold standard of tooth replacement for a very important reason: they can replace the roots of missing teeth. This means they provide biting strength and stability that's almost on par with your natural teeth, and they can last far longer than other tooth replacement options. Dr. Sani, our in-house periodontist, can place dental implants right here. Don't be afraid to reach out and schedule a consultation if you think dental implants might be right for you.