Dentures – Des Plaines, IL
A Time-Tested Answer for Tooth Loss
When you have multiple teeth that need to be replaced, dentures likely come quickly to mind as a potential solution. These restorations have been around for centuries, and over time the techniques and materials used to make them have become more advanced. Today's dentures are more lifelike than ever, and they're designed to make it easier to speak and chew on a daily basis. Are you thinking you might be a candidate for dentures? Give our team at Brite Smiles a call today.
Why Choose Brite Smiles for Dentures?
Lifelike, Long-Lasting Prosthetic Teeth
In-House Dental Implant Placement
Flexible Office Hours and Little Wait Time
Who Is a Good Candidate for Dentures?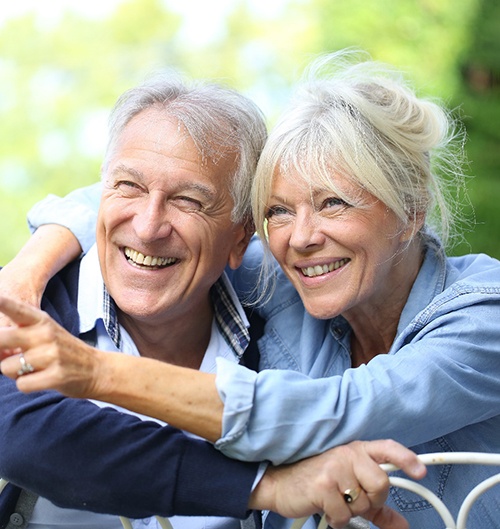 When you're missing any number of teeth, dentures may be a treatment worth considering. Leaving the space in your mouth empty could limit your ability to eat certain foods, speak in front of others, and smile without feeling embarrassed. We recommend that you call our office right away to schedule a consultation; we'll consider the number of missing teeth as well as your oral health before we decide whether dentures are right for your grin.
Types of Dentures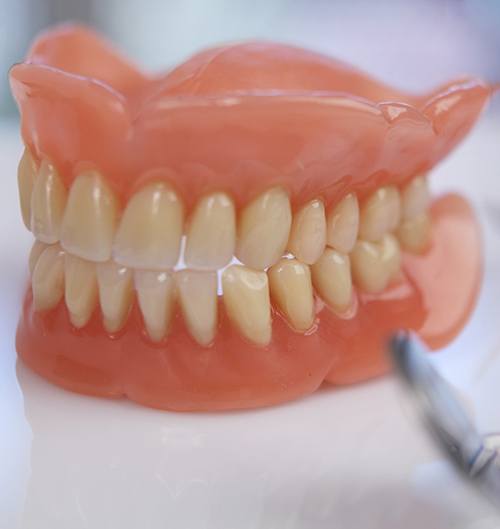 Getting dentures doesn't have to mean just one thing; there are different types to consider. We'll recommend the kind of denture that we feel is best suited to helping your smile function properly again; an estimate of the overall cost will be provided at your initial consultation.
Partial Dentures
If only some of your teeth are missing, you may receive what is known as a partial denture. This type of restoration will be expertly made to fit seamlessly into the various gaps throughout your grin. Your partial denture will use a clasp to stay attached to your natural teeth.
Full Dentures
An entire arch of teeth can be replaced with full dentures. The gum-colored base of the restoration will stay in place thanks to naturally-created suction. Remember that you'll need to take your dentures out before bed to give your gums a chance to rest while you sleep.
Implant Dentures
A traditional denture can only replace the crowns of your teeth (as in, the parts that everyone can see when you show off your grin). Implant dentures are different in that they can restore the root structure of missing teeth as well. We highly recommend implant dentures for anyone who wants new teeth that look, feel, and function as close to their original smile as possible.
The Benefits of Dentures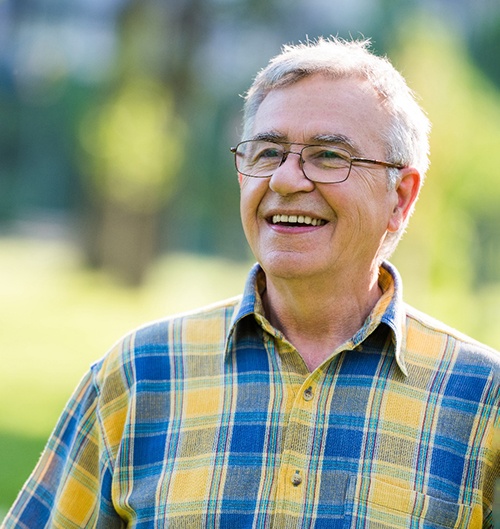 The decision to get dentures is a big one, so it's important to take the time to consider all of the advantages of the treatment. Here are just a few of the reasons why dentures can be an excellent choice for you:
Dentures made out of natural-looking materials can enhance your self-esteem by helping you feel more confident about the way your smile looks.
A full set of teeth will let you eat more foods and chew comfortably.
It is very easy to take care of dentures, and they can last about 7 to 10 years on average if they're well-maintained.