Dental Crowns – Des Plaines, IL
Maximum Protection For Healthier Smiles
At Brite Smiles in Des Plaines, IL, our team works with local laboratories to craft beautiful, natural-looking restorations that blend in with your existing smile. When damaged or decayed teeth require custom-made dental crowns, we can ensure that you enjoy comfortable and aesthetically pleasing restorations that mimic the shade, shape, and size of nearby healthy teeth so that you feel more confident in your appearance. Call us today to find out if a dental crown is what you need to repair a damaged tooth.
Why Choose Brite Smiles for Dental Crowns?
Natural-Looking Materials Used
Digital Impression System for Patient Comfort
Dental Insurance is Welcome
What is a Dental Crown?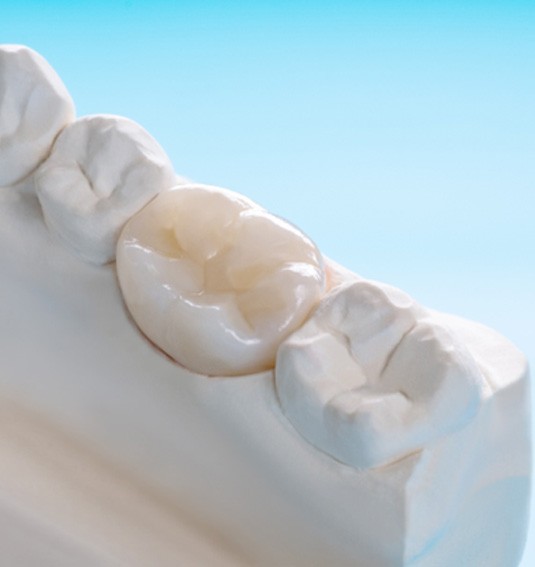 When it comes to safeguarding your smile, there is no better solution than a custom-made dental crown. Designed to fit over the visible portion of a tooth, it seals the area from bacteria and other harmful particles that might try to penetrate and cause further damage or decay.
Dental crowns can be made from an array of materials, but most dentists nowadays use natural-looking porcelain or ceramic to create aesthetically pleasing artificial teeth. This allows them to blend in with existing smiles so that patients can feel more confident.
With optimal care and maintenance, these restorations can last 10-15 years and require only two appointments to put into place.
Do I Need Dental Crowns?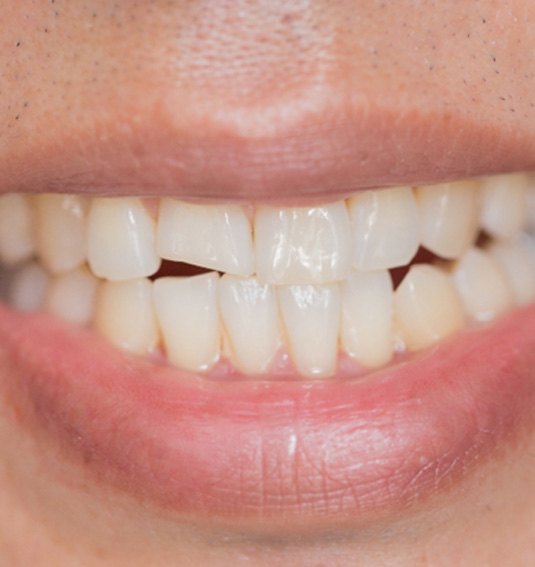 You may not know if you need dental crowns until you schedule an appointment and meet with your dentist. It is during these visits that we will examine the state of your smile using digital imaging. From here, we can determine if you have a tooth that is decayed or damaged and needs repair.
Some of the most common reasons that you might be recommended for a dental crown include:
You have broken teeth
Your filling is spreading and damaging the crown of a tooth
You recently underwent a root canal and need protection for your tooth
You received a dental implant to replace a missing tooth and need a custom crown
You're experiencing severe tooth decay that requires a crown to protect from future harm
The Dental Crown Process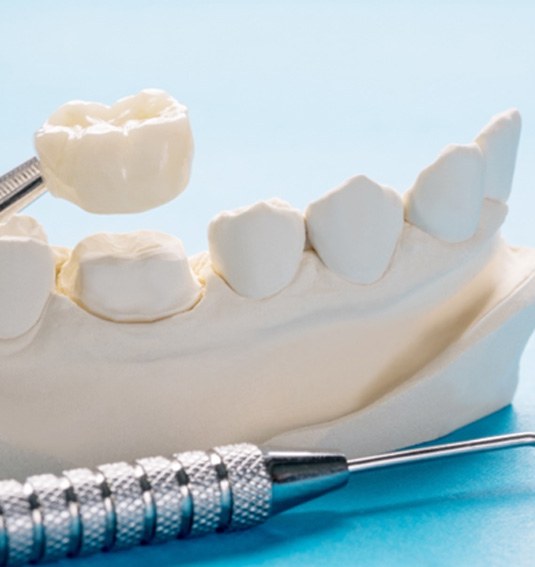 Receiving a dental crown requires at least two appointments. After determining that you do need this type of restorative care, we will file down the appropriate tooth after clearing out any damaged or decayed areas. Next, we will take digital impressions using a handheld scanner so that we get a clear, high-resolution, 3D model of your tooth.
This will be sent to a dental laboratory, where technicians will begin to craft your dental crown. In the meantime, you'll wear a temporary crown so that your tooth remains safe. After a few weeks, you'll return to have your temporary removed and your permanent crown bonded into place.
The Benefits of Getting a Dental Crown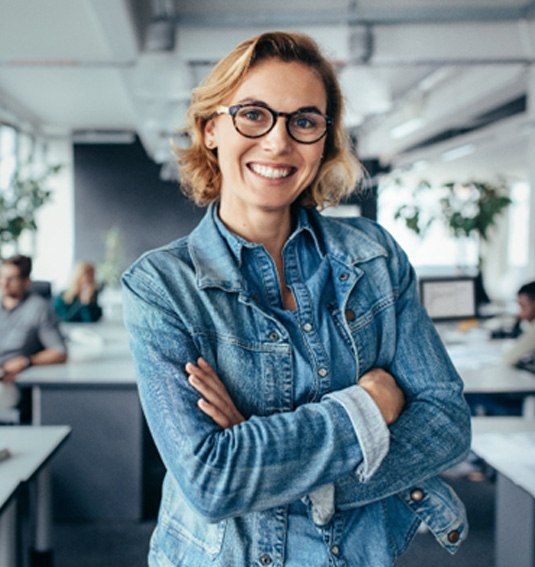 Dental crowns have been around for many years, giving people the chance to enjoy life with a full, complete smile. Choosing this type of restorative care will lend many great benefits, some of which include:
Greater confidence in your ability to eat, speak, and smile
Greater durability that allows your crown to stand up to normal, daily wear and tear
A crown that can last 10-15 years before it needs to be replaced
The ability to complete normal daily tasks that were once quite difficult with a damaged or decayed tooth
A restoration that looks natural and feels comfortable inside your mouth