Cosmetic Dentist – Des Plaines, IL
Creating Dazzling Smiles
Oral health is important, but so is having a beautiful grin that you're happy to show off at important events and when meeting someone new. Is there something about your smile that's making you less than confident? At Brite Smiles, we offer many different ways to take care of the imperfections on your teeth to enhance their appearance. To schedule a cosmetic consultation with our Dr. Patel, our trusted cosmetic dentist in Des Plaines, IL, today, please give our dental office a call.
Why Choose Brite Smiles for Cosmetic Dentistry?
Long-Lasting, Lifelike Veneers and Crowns
Convenient Clear Aligners for Straightening Teeth
State-of-the-Art Dental Technology
Veneers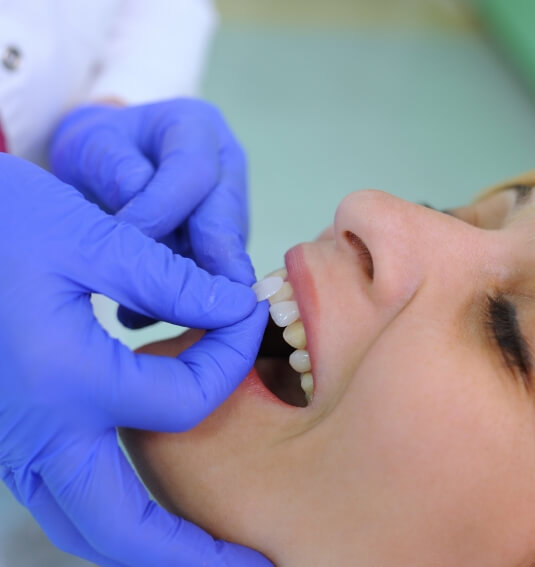 When there are multiple things you want to fix about your smile – such as noticeable chips, stubborn stains, and small gaps – you might expect to need multiple visits to fix them all. But thanks to veneers, which are ultra-thin sheaths of porcelain material that can completely cover the fronts of your teeth, it is possible to make multiple corrections at once. That means you can completely transform your smile in as little as two appointments!
Metal-Free Dental Crowns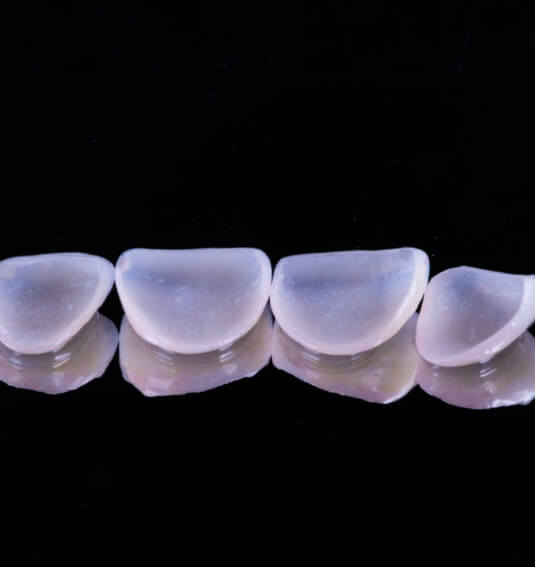 When you hear the term "dental crown," do you picture a tooth-shaped cap made out of gold or another metal? While that used to be the standard, today there are plenty of options for making crowns out of tooth-colored materials. Metal-free crowns let you enjoy the benefits of a natural-looking restoration that blends in with the rest of your smile while still offering the same kind of durability that you would expect from a traditional metal crown.
Cosmetic Dental Bonding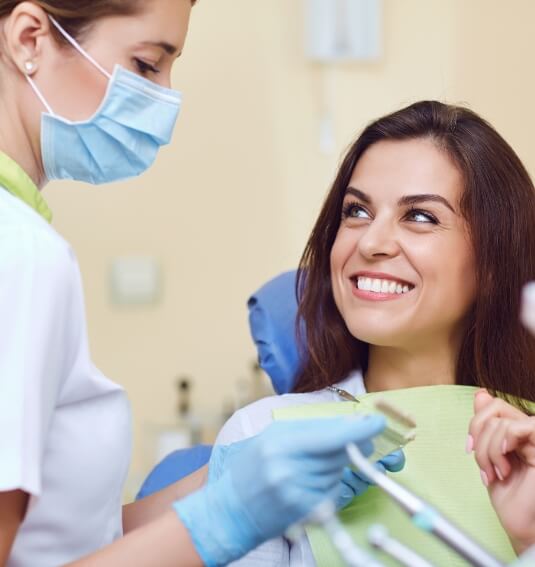 When you just want to make a small change to your smile, you don't have to get veneers; instead, you can choose cosmetic bonding as a quicker, more affordable option. A small amount of composite resin is applied to your teeth to cover up discolored spots and other minor flaws. This is usually ideal if there are just one or two teeth that you want to make improvements to, as the procedure can be completed in just one visit.
Teeth Whitening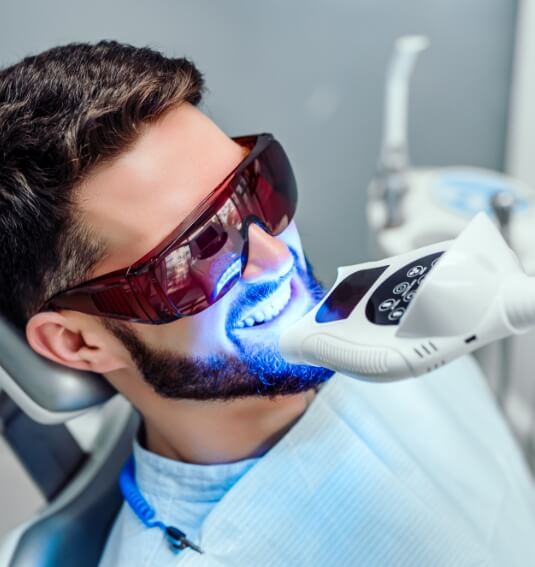 Repeated exposure to coffee and other dark-colored beverages can cause your teeth to turn dull and yellowed. Brushing alone won't get rid of these stains, and store-bought whitening products often aren't as effective as one might hope. Our dental office offers in-house whitening that can brighten your teeth by several shades over the course of just one appointment, letting you achieve the whiter smile you've been wanting in a short amount of time!
Gum Recontouring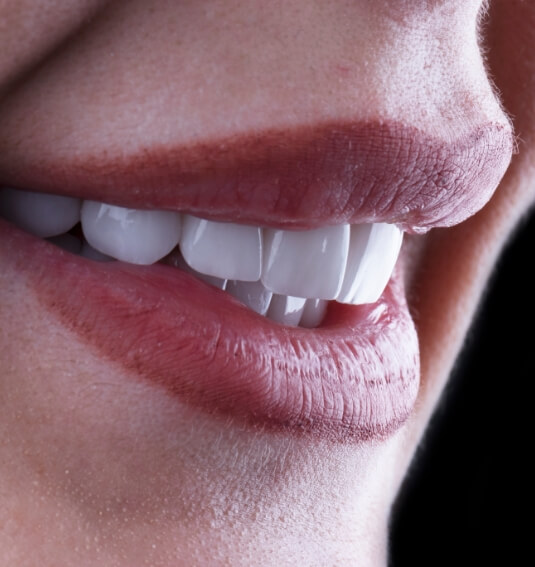 When you smile, does it seem like there's too much gum tissue visible? Do some of your teeth seem too small? Saying "yes" to either of these questions could mean you have what's known as a gummy smile. Fortunately, it's easier than you might think to fix the problem. With gum recontouring, we can remove the excess tissue from your mouth, reshaping the gumline and making your teeth all appear to be the correct size. Once the treatments are done, you'll be able to enjoy a newly balanced smile.
Invisalign® Clear Braces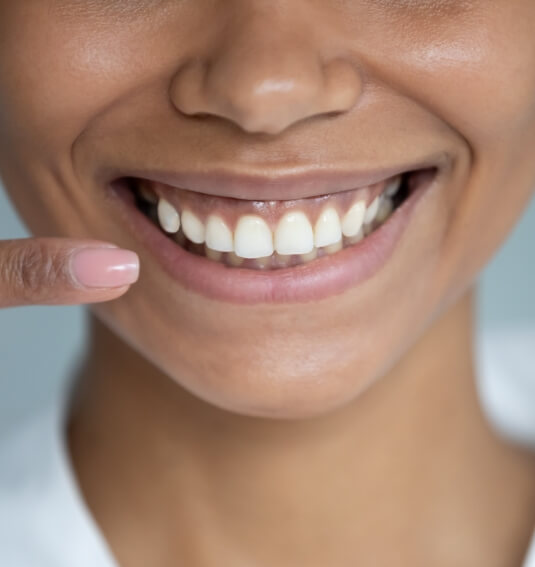 Straighter teeth help you make a powerful first impression and are better for your oral health overall. If the idea of wearing braces doesn't appeal to you, we can offer Invisalign® as an alternative way to correct your alignment issues. You simply wear a series of clear aligners that will gradually push your teeth toward their new positions. During this time, you'll be able to smile with confidence and enjoy all of your favorite foods thanks to your clear, removable aligners.
Understanding the Cost of Cosmetic Dentistry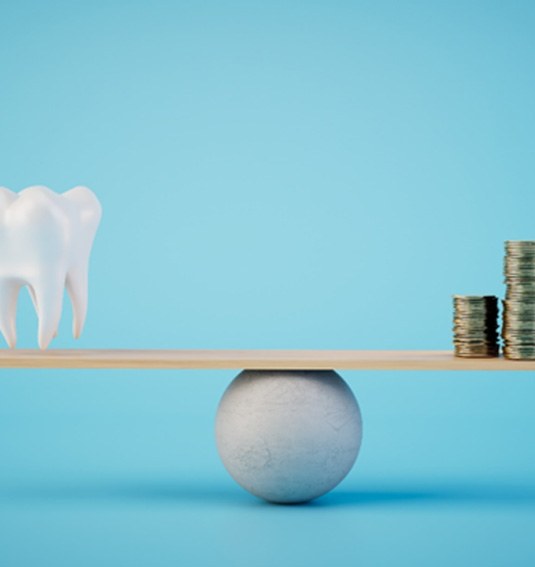 Perhaps you'd like to try cosmetic dentistry. After all, it could utterly transform your smile's look! Still, you're likely concerned about the possible price. As you might know, dental insurance usually won't cover the cost of cosmetic dentistry. That said, you don't need to worry – Brite Smiles will help you navigate the financial process. More specifically, we'll walk you through our available procedures, their costs, and various financing options. Keep reading or call our office to learn more.
Which Cosmetic Dental Service is Right for Me?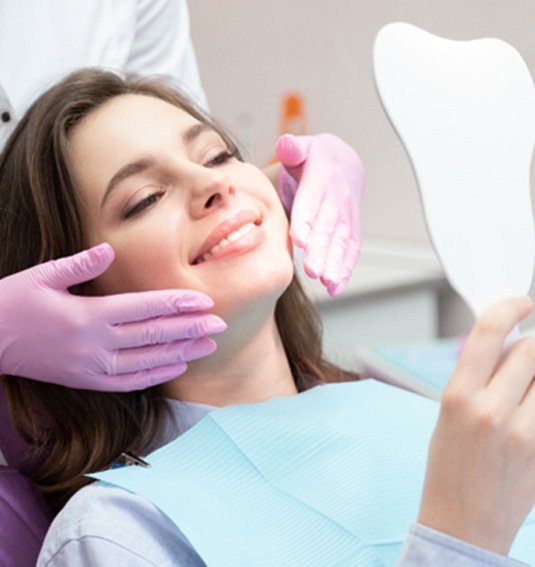 When someone gets cosmetic dental work, they typically want whiter teeth, straighter teeth, or differently shaped teeth. However, the relevant treatments don't have the same prices and effects. Therefore, it's good to review our services before deciding anything. To that end, consider the procedures below:
Gum Recontouring – This option helps with so-called "gummy smiles." Using a soft-tissue laser, it removes excess gum tissue to make your grin look balanced. Its results are cheap and permanent, though recovery can take days or weeks.
Cosmetic Dental Bonding – Dental bonding relies on tooth-colored resin to hide smile flaws. As such, it's inexpensive and good at covering small chips and stains. Unfortunately, the treatment's effects are short-lived; you'll need a touch-up in just a few years.
Teeth Whitening – By applying a special gel, teeth whitening quickly removes tooth stains from the enamel. In exchange, though, it's moderately priced and only affects tooth color – it won't change tooth position or shape.
Metal-Free Crowns – Unlike metallic crowns, the metal-free variety both protects teeth and blends with your smile. Even so, expect them to be a bit pricey.
Porcelain Veneers – Veneers are thin, porcelain shells placed on the fronts of teeth. Used to hide dental imperfections, they're both versatile and rather expensive.
Cosmetic Dentistry Can Be an Investment Worth Making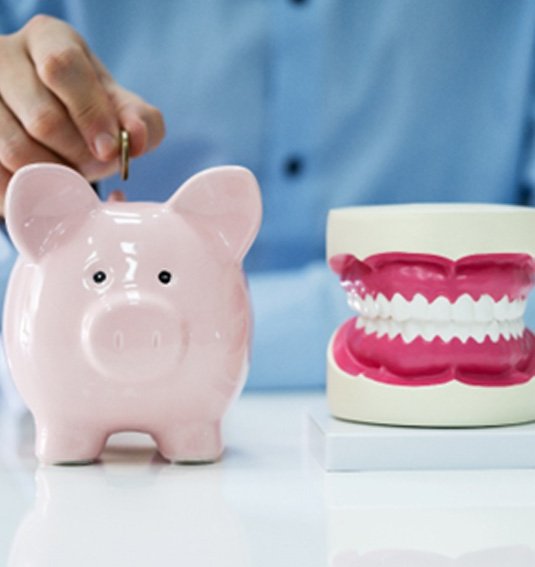 While it can be a big financial commitment, cosmetic dentistry is a worthwhile investment. You're very likely to benefit from it over time.
You see, cosmetic work has priceless perks. One is that transforming your smile boosts your confidence and body image. The resulting attitude then leads to better relationships with friends and family. Another, meanwhile, is its ability to improve your job prospects. A gorgeous grin is vital to a good first impression, so having one can help you ace job interviews and get promotions.
How to Make Cosmetic Dentistry Affordable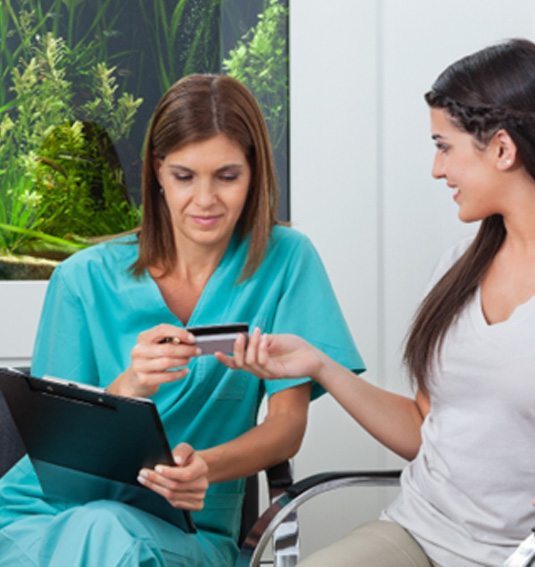 Being elective, cosmetic dentistry isn't covered by dental insurance. Luckily, there are other ways to make it affordable. Brite Smiles, for instance, offers options like:
In-House Dental Plans – By paying an annual fee, our practice will (among other things) give you a complementary fluoride treatment once yearly.
Flexible Financing – Our office works with CareCredit, which lets patients pay for cosmetic work in low-interest, monthly installments. As such, you could cover your pretty smile's cost gradually.
For more financial facts on cosmetic dentistry, book a visit with our team! We'd be happy to help your smile look great at an affordable cost.