Veneers – Des Plaines, IL
A Comprehensive Makeover for a Beautiful Smile
Contrary to what social media might have you believe, most people are not born with a naturally perfect smile. Even Hollywood celebrities have undergone cosmetic dentistry to improve their pearly whites. So, if you're struggling with dental flaws like chipped, cracked, stained, or gapped teeth, our team at Brite Smiles can effectively cover them up with veneers! With these porcelain shells, we can help you achieve the smile you've always dreamed of. Keep reading or give our team a call today to learn more about veneers in Des Plaines.
Why Choose Brite Smiles for Cosmetic Dentistry?
Natural-Looking & Durable Dental Materials
Long-Lasting & Reliable Cosmetic Results
Expert, Friendly, & Dedicated Dental Staff
What Are Dental Veneers?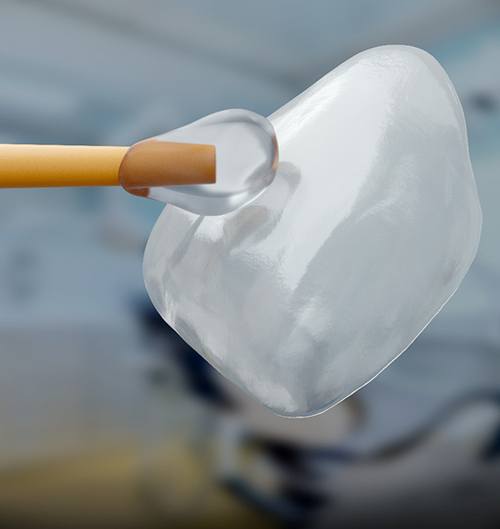 Dental veneers are super-thin porcelain layers that are designed to specifically fit over a tooth to conceal dental flaws. It can be custom-crafted to completely alter the color, shape, and size of your pearly whites. The porcelain material is non-porous, meaning your veneers will be highly-resistant to staining and discoloration. They're also incredibly durable and can provide a near-permanent whitening solution for your smile. After they've been fused to your teeth, veneers can help conceal one or several imperfections, including:
Small spaces or gaps in your smile
Pesky stains or discoloration
Minor cracks or chips
Slightly crooked or worn-down teeth
Misshapen, small, or stubby teeth
The Process of Getting Veneers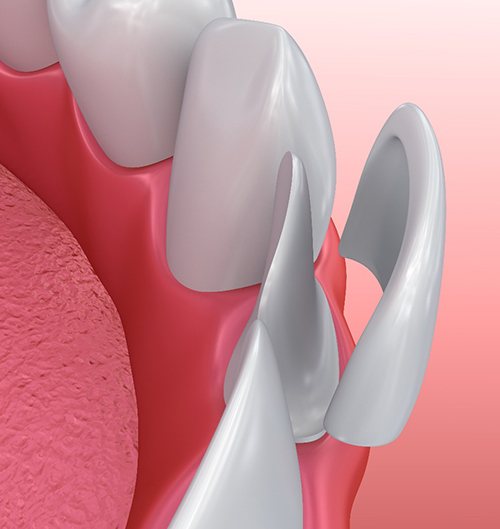 Veneers typically take as little as two appointments to complete the treatment. The first will involve an initial cosmetic consultation so that we can discuss your smile goals and how this option can provide the best solution for your teeth. Once we've determined that you're a good candidate for veneers, we'll begin by removing a small amount of your enamel and take impressions of your prepared teeth. These will be sent to a dental lab for fabrication, which should take two weeks to finish.
In the meantime, you'll wear a provisional set to protect your exposed teeth and serve as a "test run" for your permanent set. Once your final veneers come in, you'll return to our office so that we can switch out your temporary ones. We'll make any necessary final adjustments, polish your brand-new teeth, and ensure that the fit is comfortable and that you're satisfied with the results before sending you on your way.
The Benefits of Veneers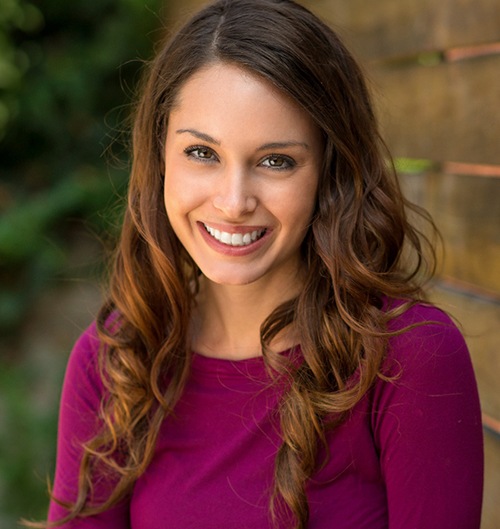 While various kinds of cosmetic dental services can improve your teeth, veneers offer the most comprehensive method for enhancing your smile. Here are some of the essential advantages you can expect from these porcelain shells:
Treats one or multiple dental imperfections simultaneously
Can conceal various kinds of dental flaws
A quick, comfortable, and minimally invasive treatment process
Durable and lifelike cosmetic results
Can last 15 years or more with proper care
Understanding the Cost of Veneers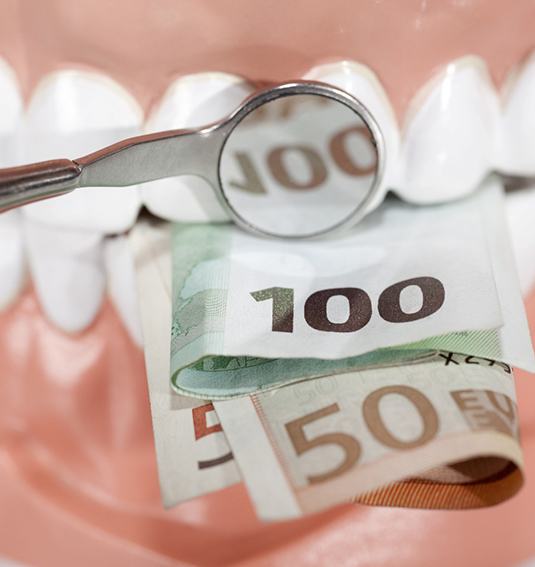 Veneers are on the higher end of cosmetic dentistry, both in terms of quality and cost. While there's no better way to get the smile of your dreams, some patients wonder whether doing so is affordable for them.
Before you commit to any kind of procedure, we will give you an exact estimate for the cost of service and walk you through your financial options. Until we can have that conversation with you, here's some general knowledge you should have about the price of veneers.
Cost VS Cosmetic Dentistry: What's Right for Me? 
While it's true that veneers can produce startling transformations, there are plenty of other cosmetic treatments out there at different price points. Each of them has a role to play in making your smile more aesthetically pleasing, and their cost tends to reflect that:
Cosmetic Dental Bonding: This is typically the fastest and least expensive option available to you, but is also used primarily to patch up small areas of damage, like chips or hairline fractures.
Teeth Whitening: This treatment can give you a dramatically whiter smile very quickly, and is middling in terms of price.
Invisalign: As with any kind of orthodontic treatment, Invisalign is on the higher end of the cost spectrum and takes around a year to complete. That said, it's hard to argue with the results.
Dental Crowns: You may be familiar with them as a restorative treatment, but dental crowns can be used for purely cosmetic purposes as well. Their cost varies widely based on the location they're placed and the material they're made of.
Veneers: While they require a substantial upfront investment, veneers can address just about any cosmetic issue you could have—discoloration, chips, or even misalignment—in as few as two appointments. Their versatility, durability, and beauty are the main reasons why they cost what they do.
We'll talk with you about each of these options at a consultation and will help you to balance price with your smile goals.
How to Make Veneers Affordable
Veneers are purely a cosmetic treatment, meaning that they're virtually never covered by any kind of dental plan. That said, there are options available to make the treatment more affordable.
For one, we have a membership plan where, for $350/yr, you can receive complimentary cleanings, exams, x-rays, and up to 20% off restorative procedures. If you have cavities that need to be treated before getting veneers, this plan can make that much more affordable for you (especially if you're uninsured).
We also offer financing services through CareCredit for patients who qualify. This allows you to split the cost of dental care into manageable installments, often with no interest or additional fees.
Even if you aren't wealthy, there are plenty of options to help veneers fit into your budget. Call us today and we'll be happy to discuss them with you.