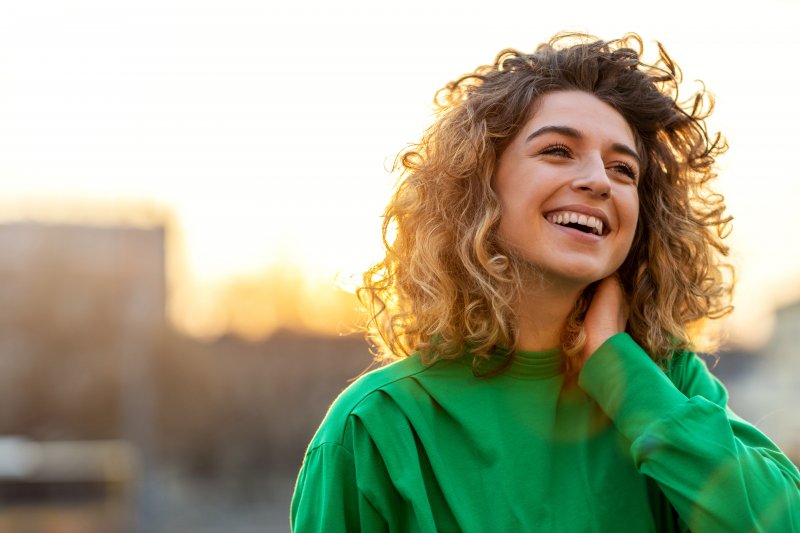 Your smile can say a lot about you, whether you're enjoying your time with a friend or deeply appreciating a loved one. It can even communicate positive vibes to those around you, as you'll appear more engaging and outgoing. While your grin may be one of your most recognizable features, it can do much more than show off your pearly whites. Keep reading to learn the four priceless benefits of smiling.
4 Essential Benefits of Smiling
Did you know that about 70% of people found women to be more attractive when smiling compared to when they wore makeup? While these findings from a study by Orbit Complete are worth noting, it's important to remember that grinning isn't just about looks. It can influence how you feel as well as other people around you. Here are a few things you can appreciate from smiling:
Project confidence: By showing off your grin, you communicate to others that you're welcoming, comfortable, and engaging.
Recover from stress: According to an article in the Wall Street Journal, participants who smiled after performing stressful activities resulted in a faster reduction in heart rate.
Improves overall health: Not only does grinning significantly lower stress levels, but it also boosts your immune system and mental well-being!
Creates a ripple effect of positivity: Due to the mirroring neurons in our brains, we tend to mimic the behaviors of those around us. For this reason, by smiling and showing a positive attitude, you can encourage others to do the same.
Ways to Maintain Your Pearly Whites
While many oral health problems are common, such as gum disease and cavities, most of them are also avoidable. To preserve healthy pearly whites, be sure to:
Brush twice a day for two minutes
Floss daily and rinse with mouthwash frequently
Refrain from overindulging in sugar and alcohol
Stick with a well-balanced diet
Quit poor oral habits like smoking, nail-biting, and chewing on ice
Schedule visits with your dentist every six months for checkups
Why You Should Consult Your Cosmetic Dentist
If you tend to cover up your smile because you're unhappy with the way it looks, you might consider undergoing cosmetic dentistry. You can drastically enhance your grin with multiple effective procedures, such as teeth whitening, dental bonding, or veneers. Not only can these treatments help address one or several imperfections, but some of them can be completed in just a single visit! So, if you're interested in upgrading your teeth, don't hesitate to consult your dentist. They'll be more than happy to determine which option is best for your smile.
About the Author
Dr. Sivan Patel studied at the Boston University Goldman School of Dentistry and has well over a decade of experience. He also frequently seeks continuing education to advance his skills and techniques. He offers a vast collection of high-quality treatments, including teeth whitening, dental bonding, gum recontouring, and veneers. If you'd like to schedule an initial consultation, visit his website or call 847-297-0808.